MARTIN MICHAEL YANOVIC "MIKE"
R.I.P. 01/01/2012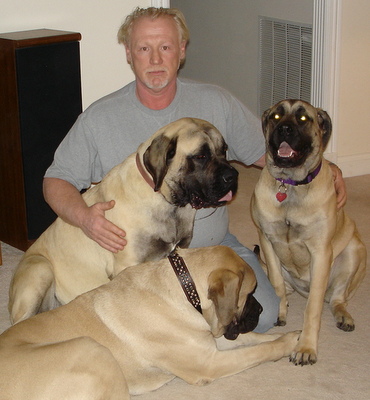 I have so much to say about this wonderful man, who not only was my husband but my "Best Friend". Normally in life it is rare to have a "Sole Mate" and a "Best Friend". I was lucky enough to have both in our relationship. I met Mike 15 years ago and I can remember that day like it was yesterday. I have so many of the memories floating in my head and especially my heart. You would of had to know this great guy to realize how many lives and hearts he touched. He was the most happy go lucky guy I have ever met in my life, as long as he had is cup of coffee in the morning. (LOL). I was so blessed to have this wonderful man in my life, he was taken too soon but I will always cherish every moment that we shared together. All of our babies will miss you, especially our girls Haylee and Jules. But I know you are in heaven with our first love "Harley".
I never thought in life that you could love someone as much as I loved Mike. I will miss you and always love you baby.......